Member Directory
The following links lead to the websites of a range of angel syndicates, private offices and other investment organisations which are active members of the LINC network. (All links will open in a new browser window).
Alida Capital International Ltd – One of Scotland's newest business angel syndicates, Alida Capital International Ltd was launched in 2009. Based in Edinburgh, the syndicate has an interest in the life sciences sector, with a particular interest in biotech and pharmaceutical companies. Collectively, members invest between £50,000 and £1,000,000 in start-up and emerging firms.
Apollo Informal Investment -Apollo Informal Investment  invests in Scottish start-up/early stage companies. Size of deal minimum £20k, may be subject to matching from Scottish Enterprise. The emphasis is on companies that are Seed Enterprise Investment Scheme (SEIS) qualified.
Archangel Investors Ltd – Formed in 1992 and based in Edinburgh, Archangel Investors Ltd comprises around 100 investor members who invest in start-ups and early stage companies with high growth potential in the technology and life sciences sectors. Company must be based in Scotland. Preferred level of investment is £250K to £500K but can cover a range from £50K to £2M.
Barwell PLC – Privately funded and based in Glasgow, Barwell PLC is interested in early stage companies including start-up. Investment ranges from £75K – £250K, however, start-up funding is unlikely to exceed £150,000. The team will consider all sectors excluding property and financial services.
Bradenham Partners – Formed in 2009, Bradenham Partners focus on the business-to-business sector, although they will consider business-to-consumer opportunities where there is a strong management team and good growth opportunities. Their investment range is around £250,000 although they  have potential to increase this to £500,000.
Discovery Investment Fund Limited  – Headquartered in Dundee, Discovery Investment Fund Ltd tends to invest in young, ambitious, high growth enterprises based in Scotland. Investment range is between £10K and £500K and is not sector specific.
EOS Technology Investment Syndicate -Based in St. Andrews, the EOS Technology Investment Syndicate ("EOS") provides 'seed funding' to start-up, or early stage, science and technology businesses operating in a range of sectors such as software, renewables, bio-medical, oil and gas, marine, etc.
Equity Gap – Set up to invest in and support emerging and growing businesses. The group are particularly interested in assisting young companies that have achieved the SMART award and businesses that have gone through a pre investment commercialisation process. Will consider other high growth companies but they must demonstrate a strong market and a clear investment exit strategy. Companies that Equity Gap invest in will be provided with ongoing business expertise and continuing support. Funding will typically be between £20,000 and £500,000.
Gabriel Investments – Gabriel is a new angel syndicate, aimed specifically at supporting young businesses. Companies from a broad spectrum of sectors will be eligible for funding, but Gabriel's focus is on companies that can demonstrate growth potential, ambition and scalability, preferably in new products and markets.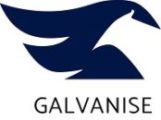 Galvanise connects investors and entrepreneurs between and within London and Scotland (from our Edinburgh office). Areas of interest for the Galvanise syndicate include marketing and advertising technologies, data and analytics, and propositions involving intersections with these areas. Typical size of investment ranges between £150,000 – £1,000,000.
Grampian Biopartners Limited – Specialises in seed funding start-up companies. Major commercial and science focus covers immuno-diagnostics and devices, immuno-technology and biologic drug discovery. Typical investments between £50K and £100K. Contact: a.porter@abdn.ac.uk
Green Angel Syndicate – The Green Angel Syndicate was created to make investments in early stage technologies, processes and installations in the Green Economy. The syndicate has a preference for opportunities within the energy sector, or water sector, however green investments of all kinds are considered.
Halo – Halo is the Northern Ireland business angel network. Halo is an ex-patria member of LINC which complements its strong connections with LINC angel groups. Although Halo is primarily focused on angel funding for NI companies, selected Scottish companies also pitch and there is a two-way flow of money between Scotland and NI. Halo is also developing links to facilitate the syndication of later angel deals between Scottish and NI angel groups.
Highland Venture Capital  – Formed in 2006, Highland Venture Capital offers potential investment to growing, new-start businesses seeking over £75K. The group prefers companies operating in the Highlands and companies wanting to supply their goods and services beyond the Highlands.
Investing Women – Scotland's 1st and only women's angel group and growing community of growth aspiring women entrepreneurs; angels and those who want to help both.
Kelvin Capital -West of Scotland based business angel syndicate founded in 2009 to fill a gap in the Scottish early stage investment landscape. They have  grown the syndicate substantially,  tracking at any time around 25 potential investments, and extended the reach and experience both nationally and internationally.
Lancaster Capital – Lancaster Capital is an early stage investment fund investing in companies owning new and protected technology.
London & Scottish Investment Partners -Scottish-based angel group supported by investors from London and Scotland providing expertise, experience, and money, alongside hands-on management support and a fresh strategic business plan.
Par Equity – Through its Advisory Panel, Par Equity delivers focused and effective mentoring and advice from successful entrepreneurs and senior business figures to its portfolio companies. All sectors considered with the exception of Biotechnology. £500K investment available.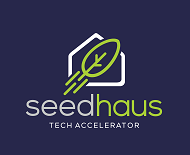 Seed Haus is a pre-seed tech accelerator based in Edinburgh, UK. It provides founders with capital investment, mentorship, support with customer acquisition, online marketing, and distribution. The firm's support package is designed to grant founders 6-months of runway which allows them time to build an MVP, engage with users, and explore follow-on funding.
Tri Capital Ltd  – Tri Capital Ltd was launched in 2005 and is most interested in growth businesses in the Scottish Borders, Lothians and North of England. Investment range is £100K – £500K.

Wallace Equity Ltd – Based in Stirling Wallace Equity seeks to invest in a variety of sectors across Scotland. Investments range from £20,000 to £500,000 and companies should be SEIS/EIS compliant. We look for businesses with ambition, unique products, and with an experienced team, that we can work with and support to maximise returns.